By Marti Maria | December 30, 2021
Little CMS Color Translator 3.5 released
I am glad to the announce the release 3.5 of the Little CMS Color Translator tool .

Introducing a brand new file format: WebP.
WebP is an image file format which contains image data with both lossless and lossy compression. Developed by Google, WebP basically is a derivative WebM video format. The format is capable of reducing image file size up to 34% smaller than JPEG and PNG images while retaining high-quality.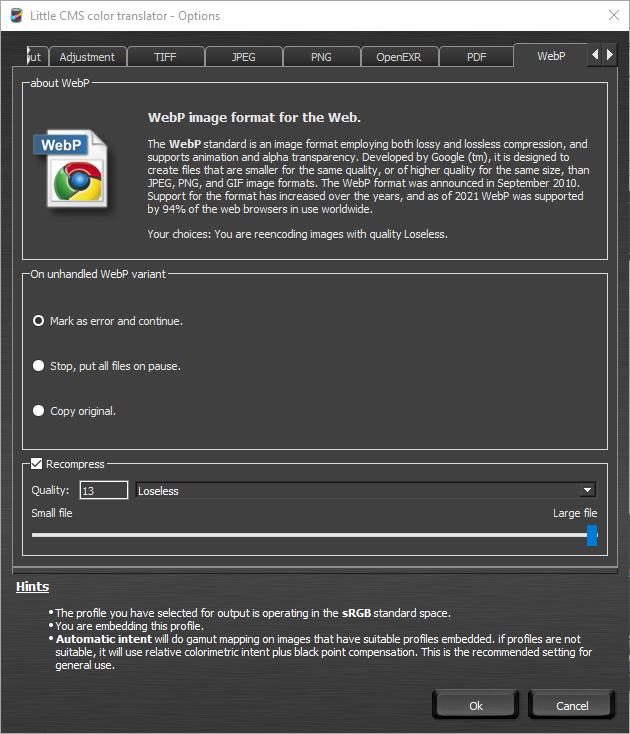 More compression codecs
We have now JPEG compression on TIFF format. TIFF allows for JPEG compression, among others. While it is not a well-explored option, most people just opt for lossless compression, compresion ratios are huge. TIFF file format compression list is now bigger: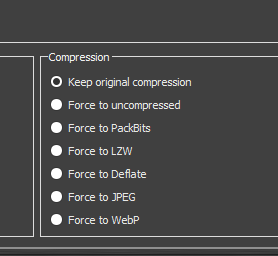 Other improvements
There are more meta-data handled, improved integration with the abstractor and an experimental "output intents" feature for PDF.

As always, perpetual upgrades are free for registred users, feel free to upgrade the program at your convenience.
Please contact us for any further question. Enjoy!